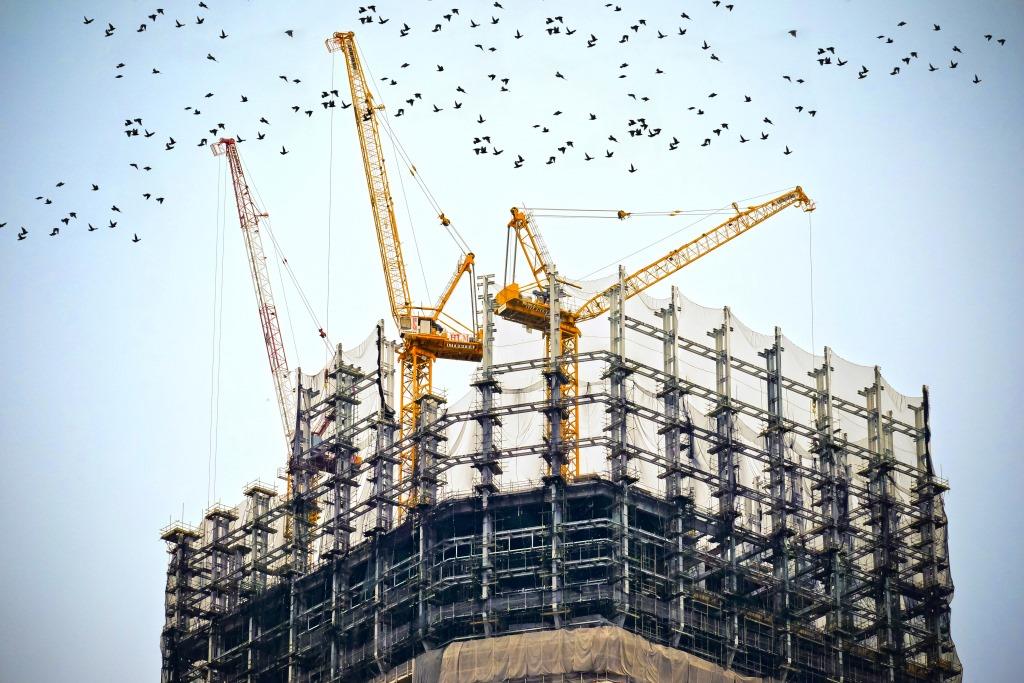 06 Apr

New Construction in Northern Virginia: What It Means to the Real Estate Market
New Construction in Northern Virginia
Northern Virginia is growing. Although many areas have seen some troubling times in terms of older buildings and vacant shopping malls, things are changing for the better. There's a great deal coming to the area already. Take a look around and you'll see new apartment complexes going up. You'll see new competition in grocery stores in your local neighborhood. You may even see new skyscrapers and even a few new developments that look interest. Is new construction something you can count on occurring in Northern Virginia? And, more importantly, how will this impact the real estate market here?
Take a Look at What's Going Up
A good way to get an idea of what is happening within the real estate market may be to look outside of the residential focus many people often put on it. Let's face it – if the jobs are not present, the infrastructure is lacking, or the economy is doing poorly, the real estate market is going to be impacted. There are a few key reasons to feel good about the market here by looking at construction as a whole.
New Grocers Are Competing for Your Business
In some neighborhoods, grocery stores seem to be scarce. Finding a good option often means having one location to visit. However, this is changing. In fact, grocery retailers are moving into northern Virginia more heavily. The fastest moving include Kroger, Wegmans, and Wal-Mart, but there's also new competition from Aldi, a German-based company, and Whole Foods. Why do grocers matter? Grocery chains tend to move into growing areas, locations where families are present. This is a good indication that these communities are doing well overall.
Take a Look at Local Development
Tysons Corner is an excellent example of development in the area. Once the construction of the Metro stations was complete, the construction boom began in this area. The area has seen the development of three high-rise complexes with new projects in the wings. The Commons of Mclean are another example of development here, which will ultimately add homes for 2,500 people to the area. The Capital One headquarters, said to be the tallest commercial building in the region, is also underway. In fact, the Washington Post reports that 4.5 million square feet of new projects are set to begin in 2016 alone, along with those already in the process of being built.
Residential Developments Are Going Up
While much of the construction in Northern Virginia is in the commercial sector, there is a strong presence of residential construction in many areas. Of course, some areas do not allow for much new development, but the main cities are growing outward. Residential construction contractors are seeing a more gradual increase in the number of developments occurring, though. Nevertheless, they are moving out of the Great Recession and into a more solid future.
Should You Buy Into New Construction?
Buying a new home in Northern Virginia is most definitely an option. New construction is available in most metro areas here. There are a few key things to keep in mind if you plan to make this decision.
Buy a home rather than a condo: If you plan to build, buy a home rather than purchasing in a condo. Your long-term return is likely to be much higher and you may be more inclined to remain there longer, increasing your equity.
Renovation is a big deal: Many of the Northern Virginia home buyers are not interested in new construction outright but want to renovate and restore instead. This can be a very exciting opportunity, but hire a general contractor from the start to get pricing right. We can help with that too! Having overseen 100s of home renovations from small to total gut jobs we offer a wealth of knowledge to our clients for free.
Competitive pricing is present: Work with a Northern Virginia real estate agent to help you to locate the land you plan to buy on rather than working directly with builders. This will give you more negotiation power and a lot more influence in decision making.
New construction in Northern Virginia is something to be excited about. Not only is it adding to the number of jobs in the area, but it is shoring up some key factors that can spur new residential development in the near future.