2021 Update on the Northern Virginia Real Estate Market
Home Prices Are Way Up!
I think everyone knows by now their home value went up a lot in 2021. Just how much is the big question?
The nationwide average was 10.3% according to the latest data from Realtor.com. The Northern Virginia area as a whole has increased 6.9% in the first half of 2021. Some areas have done better than others. Fairfax County increased 6.1% year-over-year but Arlington is down -5.1% for July 2021 vs. July 2020 according to NVAR Market Statistics.
Find out what your home is worth today. More accurate than a Z-estimate.
CoreLogic, a data and analytics company, projects nationwide home price gains may slow over the next year and forecast a 3.2% increase. Still not too shabby.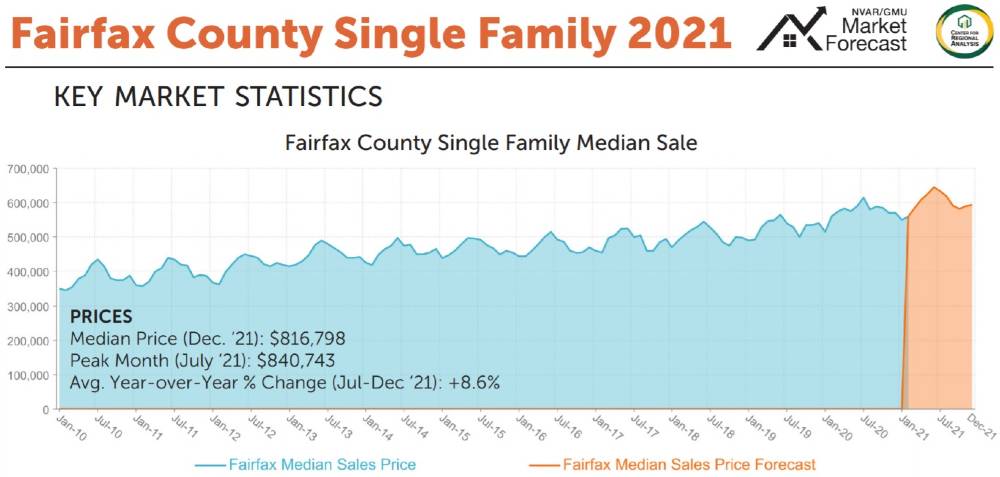 Could The Real Estate Market Be Slowing In 2022?
According to recent numbers published by Bright MLS and NVAR, it does look like things are slowing down in our area. It's too soon to tell; stay tuned for 2022 Predictions coming soon.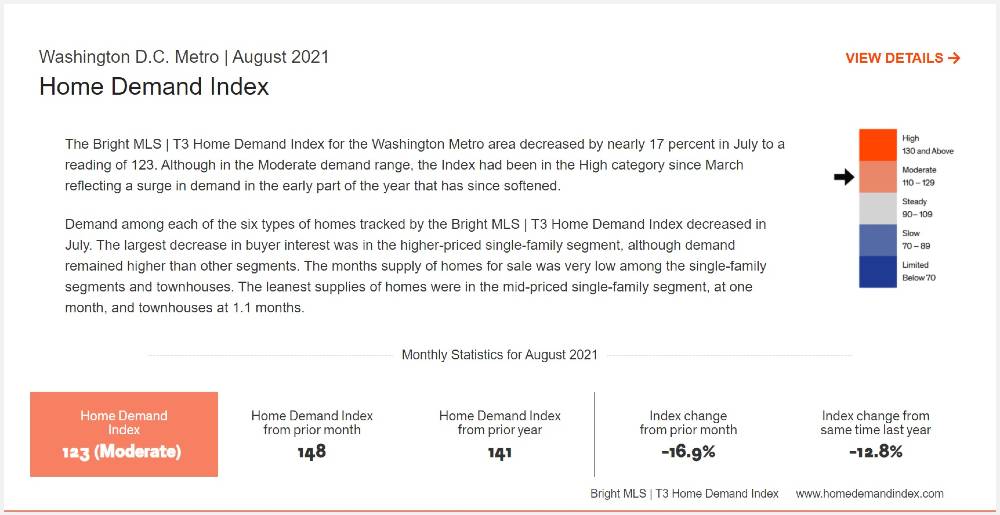 COVID caused a backlog of homebuyers who couldn't find a home. This turned into a mini real estate boom with inventory shrinking and values shooting up. This will not last forever and eventually a slowdown is expected and needed.
Mortgage Rates Are Still Record Low
There's some good news and there's some bad news.
As long as mortgage rates stay low we should see strong demand for housing. That's the good news… the bad news is rates will not stay this low forever.
First, the good: Mortgage rates are expected to stay low for the rest of the year and maybe into 2022. 
We started last year (pre-Covid) with rates at 3.7%. After Covid the Fed is purposefully keeping rates low to assist with the recovery. This will greatly benefit home buyers this year. 
Every 1% the mortgage rate increases eliminates 10% purchasing power for home buyers with the same monthly payment. Rates are a big deal when getting a mortgage!
Economists are predicting rates for home purchases to stay under 3% for all of 2021. We will keep an eye on each Fed meeting to see if they indicate any change into next year. I think it is safe to say rates in 2021 will be the lowest on record and rates will only go up from here. Expect rates 1-2% higher in the next few years.  
What's Next For The Northern Virginia Real Estate Market?
If you are on the fence about buying a home in 2021, don't be. Take another look in the next few months. The best place to start your search is not Zillow, it is right here. Click Search For Homes at the top of this page to get started.
Earlier this year the listing price was just a "suggestion" and it would go for tens of thousands higher. Today homes are getting priced closer to market price and the crazy bidding wars are slowing down.
If you have a home to sell don't worry, prices are still going up! Want to know what your home is worth in the Northern Virginia or DC market? 
Bookmark this page for the next article about 2022 Real Estate Predictions for the Northern Virginia and DC Metro area. I'll go into detailed analysis of just our local area that you can't get anywhere else.