MY MISSION: To provide you the BEST service in Real Estate
You Deserve a Great Realtor
Your goals are my priority so you can buy and sell with confidence
Meet Kevin Buy And Sell Your Home In Northern VA & DC
Not your average Realtor
A completely different experience. Our seamless process makes it easier to sell your home for significantly more. Guaranteed.
SELL YOUR HOME
When you work with Kevin Bailey, you're working with someone that combines market expertise with entrepreneurial innovation. I will listen to your needs and goals, use data and creativity to optimize your property for potential buyers, and stand beside you for every step of the selling process.
"I cannot say enough about how fantastic Kevin is to work with. He helped us buy and sell and we have since referred him to our friends and family. Step by step Kevin helped us navigate all aspects including renovations on our old house, contract negotiations, and home inspection items. Kevin never left any question unanswered and was extremely responsive."
"Kevin excelled in looking out for my interests. He is well versed in the real estate market. His knowledge and implementation of the latest property marketing technology helped identify potential buyers in a unique property sales environment. I believe his guidance on optimizing my property contributed to a quick sale. Finally, his negotiating acumen caused the buyer to increase his offer to my price."
"Kevin was extremely knowledgeable and prompt in answering all our questions. Our house sold in 4 days, above list price, thanks to Kevin's enthusiasm and expertise. The closing process was set up by Kevin and was seamless. I would highly recommend Kevin Bailey to anyone looking to sell their home."
"I don't give a lot of five star reviews, but Kevin deserves every star–and more. He was incredibly responsive. We never had to wait more than a few minutes to get an email or text message in response to our many questions. He kept us informed each step of the way and made us feel comfortable and confident during the entire process. Kevin also has extensive knowledge of the DC market, and made us feel like we were in "good hands" while making a major life decision.  Kevin also got results: within three days of listing our house for sale, we received six offers, all at or above asking price. Kevin then helped us understand the offers and pick the best one for us, and then guided us through the closing process. Everything was seamless.  We have worked with several real estate professional in the past, and would put Kevin at the top of the list. Highly recommended."
Contact Us To Buy or Sell Your Next Home
The Latest Information For Home Buyers And Sellers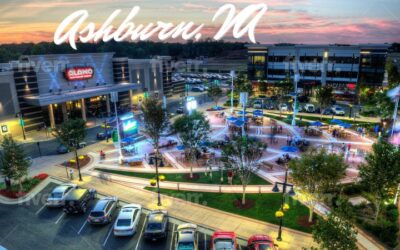 The Silver Line is going to change Ashburn forever. As part of the D.C. metro area, there's a lot to love about Ashburn. It's only 30 miles from downtown Washington and attracts computer scientists...